Are you tired of that old, rusty car taking up space in your garage or driveway? Well, it's time to say goodbye to the clunker and hello to some extra cash! At We Buy scrap cars & Vans, we offer the top deal for car scrappers in Dunfermline. Whether you have a junk car, a vehicle ready for dismantling, or simply want to get rid of any type of scrap vehicle – we've got you covered. In this blog post, we'll take you through the process of car scrapping and how our services can benefit you. So sit back, relax, and let us show you why We Buy scrap cars & Vans is your go-to solution for all things scrap cars in Dunfermline!
Need Cash For Car? We're Here to Help.
We buy any scrap car or van inverness-shire
Need to scrap your car or van?
Get an instant quote for your car in Scotland
Free car collection, or drop off
Safe, secure payment, and legal papertrail
My car wouldn't start but We Buy Scrap Cars and Vans took it off my hands and collected it the same day!
Selling my car was dead easy with these guys they just came and collected it same day, money was in the bank straight away!
The whole process was very easy and simple We Buy Scrap Cars and Vans gave me a great price for my scrap car.
What is Car Scrapping?
Car scrapping, also known as vehicle dismantling or junking a car, is the process of taking an old or unwanted vehicle and extracting valuable parts and materials from it. It involves carefully disassembling the car to salvage any usable components such as engines, transmissions, batteries, tires, and more. These parts are then either refurbished for resale or recycled.

The main goal of car scrapping is to maximize the value that can be obtained from a vehicle that is no longer roadworthy or in use. By recycling and reusing these components, we can reduce waste and minimize our impact on the environment.

Additionally, car scrapping provides an opportunity for individuals to get rid of their old vehicles in an environmentally friendly manner while also earning some cash. Instead of letting your unused car gather dust and deteriorate further, you can sell it to a scrap yard like We Buy scrap cars & Vans where it will be properly dismantled.

Not only does this benefit you financially but it also helps promote sustainability by ensuring that valuable resources are not wasted. So if you have a scrap car sitting around in Dunfermline gathering rust, why not consider opting for professional car scrappers who can take care of its disposal while putting some money back into your pocket?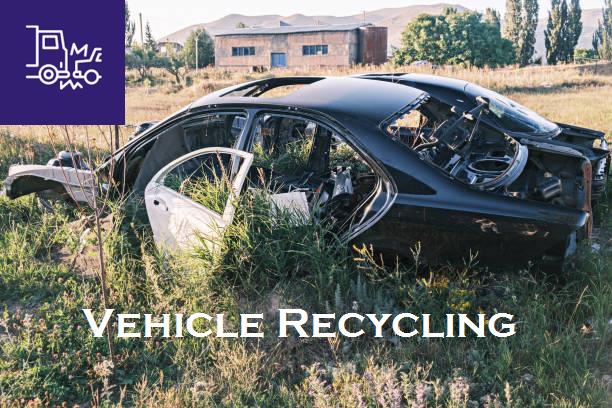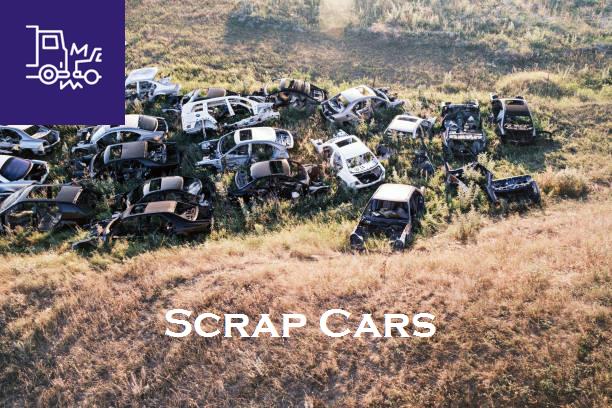 What is the process of Car Scrapping?
Car scrapping is the process of dismantling and recycling old or damaged vehicles to extract valuable materials and parts. It involves several steps to ensure proper disposal and environmental sustainability.

The first step in car scrapping is the collection of the vehicle. A professional scrap car removal service will tow away the car from your location, saving you time and hassle.

Once at the scrapyard, the vehicle goes through a thorough inspection. Any reusable parts are identified and removed for resale or reuse. This includes components such as engines, transmissions, doors, windows, tires, and more.

After salvaging reusable parts, the next step involves draining all fluids from the vehicle. This includes oil, coolant, transmission fluid, brake fluid, etc., which need to be properly disposed of to prevent pollution.

Once all fluids have been drained, it's time for depollution. Hazardous materials like mercury switches and lead-acid batteries are carefully removed for safe disposal or recycling.

The remaining shell of the vehicle is then crushed using specialized equipment to reduce its size before being sent off for shredding where it gets further broken down into smaller pieces.

These shredded automotive scraps are sorted into different categories based on their composition – steel (which can be recycled), non-ferrous metals (such as aluminum) that can also be reused/recycled), plastics (that can be used in other industries), glass (which can go back into making new glass products), rubber (to be repurposed) among others.
We Buy Scrap Cars And Vans – Scrap cars in Dunfermline
Are you looking to get rid of your old, unwanted car in Dunfermline? Look no further than We Buy Scrap Cars And Vans! We are the top choice for scrap car removal in Dunfermline and offer the best prices for your vehicles.

At We Buy Scrap Cars And Vans, we specialize in scrapping cars and vans of all makes and models. Whether your vehicle is damaged, non-functional, or simply taking up space on your property, we will take it off your hands and give you cash in return.

Our process is quick and hassle-free. All you need to do is contact us with details about your vehicle, such as its make, model, year, condition, and any relevant documents. Our team will then provide you with a competitive quote based on the current market value of scrap cars.

Once you accept our offer, we will arrange a convenient time to collect your vehicle from anywhere in Dunfermline. Our experienced team will handle all aspects of the collection process safely and efficiently.

We understand that scrapping a car can be an environmentally-friendly choice as well. That's why at We Buy Scrap Cars And Vans, we ensure that every part of the scrapped vehicle is properly recycled or disposed of according to industry regulations.

So if you have a scrap car sitting around that needs to go – don't hesitate! Contact We Buy Scrap Cars And Vans today for the best deal on scrapping cars in Dunfermline. Let us take care of removing that old eyesore from your property while putting some extra money in your pocket!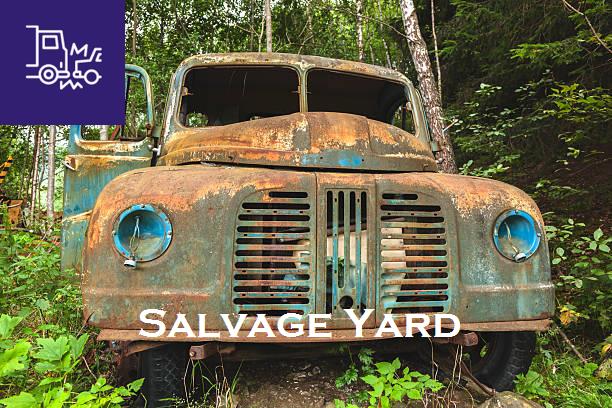 We Buy Scrap Cars And Vans – Vehicle dismantling in Dunfermline
At We Buy Scrap Cars & Vans, we go beyond just buying scrap cars and vans in Dunfermline. Our services also include vehicle dismantling, ensuring that every part of the vehicle is properly recycled or disposed of.

Vehicle dismantling is a crucial step in the car scrapping process. It involves carefully taking apart the vehicle and separating its components for further processing. This ensures that valuable materials like metal, plastic, and glass can be recovered and reused.

Our team of experienced professionals in Dunfermline follows strict guidelines when it comes to vehicle dismantling. They have the knowledge and expertise to safely remove all reusable parts from the vehicles without causing any harm to the environment.

Once all salvageable parts are removed, we ensure that hazardous materials such as fuel, oil, and batteries are disposed of correctly. This helps us maintain our commitment to eco-friendly practices throughout the entire car scrapping process.

By choosing We Buy Scrap Cars & Vans for your vehicle dismantling needs in Dunfermline, you can rest assured knowing that your old car or van will be handled responsibly and sustainably. Contact us today to learn more about our services!
We Buy Scrap Cars And Vans – Junk cars in Dunfermline
If you have a junk car taking up space on your property in Dunfermline, We Buy Scrap Cars And Vans is here to help. We specialize in buying and scrapping all types of vehicles, including those that are no longer roadworthy.

Junk cars can be eyesores and potentially hazardous to the environment if not disposed of properly. That's where we come in. Our team will take care of the entire process for you, from collecting the vehicle to dismantling it and recycling its parts.

When it comes to junk cars, we accept vehicles in any condition – whether they are damaged, non-running, or simply unwanted. Even if your car has been sitting idle for years or has missing parts, we'll still make you an offer based on its scrap value.

By choosing us as your preferred car scrapper in Dunfermline, you can rest assured knowing that your old vehicle will be properly disposed of without causing harm to the environment. We follow strict environmental regulations and ensure that all hazardous materials are safely removed before recycling what remains.

Don't let that junk car continue to gather dust – contact We Buy Scrap Cars And Vans today for a top offer on your scrap vehicle!
What are the Different Types of Cars that can be scrapped?
When it comes to car scrapping, there are a wide variety of vehicles that can be scrapped. It's not just limited to old and damaged cars; you can scrap vans, trucks, SUVs, and even motorcycles. The condition of the vehicle doesn't matter either – whether it's been in an accident or is simply no longer roadworthy, it can still be scrapped.

One type of vehicle that is commonly scrapped is the classic car. These vintage beauties may hold sentimental value for some owners but often require extensive repairs and maintenance that make them impractical to keep on the road. Scrapping these cars allows their valuable parts to be salvaged and reused by other enthusiasts.

Another type of vehicle that can be scrapped is one with high mileage or mechanical issues. If a car has reached its end-of-life stage or requires costly repairs beyond its worth, scrapping becomes a viable option. This ensures responsible disposal while also allowing for potential monetary compensation from selling the scrap materials.

Commercial vehicles such as delivery trucks or fleet vehicles are also frequently sent for scrapping once they have served their purpose. As businesses upgrade their fleets or retire older models due to wear and tear, scrapping these vehicles provides an environmentally friendly solution while recouping some financial benefit.

When it comes to car scrapping, there are no limitations on the types of vehicles that can be processed. From classic cars to commercial trucks and everything in between, if a vehicle has reached its end-of-life stage or no longer serves its purpose effectively, sending it for scrapping allows for responsible disposal while potentially benefiting financially from selling salvageable materials
The Different Types of Equipment that can be Used for Car Scrapping
When it comes to car scrapping, there are various types of equipment that can be used to efficiently dismantle and process the vehicles. These tools not only aid in the extraction of valuable components but also ensure proper disposal of hazardous materials.

One commonly used piece of equipment is a hydraulic shearing machine. This powerful device is designed to cut through metal frames and bodies with ease. It helps separate the different parts of the vehicle for further processing.

Another essential tool is an auto crusher. As the name suggests, this machine crushes cars into compact sizes, making transportation and storage much more manageable. The crushed vehicles can then be sent off for recycling or disposal.

For extracting fluids such as gasoline, oil, and coolant from scrapped cars, a fluid extractor is utilized. This equipment ensures safe removal and prevents contamination of the environment.

car scrappers also utilize specialized wrenches and pliers to remove smaller components like spark plugs, batteries, alternators, and starters. These hand tools enable careful disassembly without causing damage or loss of salvageable parts.

Having access to a range of equipment allows car scrappers in Dunfermline to efficiently dismantle vehicles while adhering to environmental regulations. By utilizing these tools effectively, they contribute towards sustainable practices by recycling valuable materials while minimizing waste generation
Conclusion
In the world of car scrapping, there is always a conclusion to every vehicle's journey. Whether it's an old junk car or a van that has seen better days, eventually they all reach their final destination. And at We Buy Scrap Cars & Vans, we are here to provide that conclusion for you.

Our team of experts specializes in scrap cars and vans in Dunfermline. We understand the importance of responsibly disposing of these vehicles and ensuring that they are properly dismantled and recycled. With our efficient processes and top-notch equipment, we can guarantee a smooth and hassle-free experience for our customers.

When it comes to car scrapping, there are no limitations on the types of vehicles that can be scrapped. From compact cars to SUVs, we accept them all. No matter the make or model, if you have a vehicle that is beyond repair or simply taking up valuable space in your garage, we will gladly take it off your hands.

At We Buy Scrap Cars & Vans, we utilize state-of-the-art equipment for our car scrapping services. This includes hydraulic shears for cutting through metal frames and engines with ease. Our machinery ensures maximum efficiency while minimizing any impact on the environment.
Other Services We Offer In Dunfermline
All types of cars can be scrapped including sedans, SUVs, trucks, vans, etc.
Absolutely! We buy scrap cars regardless of their running condition.
Yes, you can! If you have a junk car taking up space on your property in Dunfermline or nearby areas, we will gladly buy it from you at a fair price. Don't let your unwanted vehicle become an eyesore – turn it into cash with We Buy Scrap Cars & Vans!