WE BUY SCRAP CARS & VANS - SERVING INVERNESS-SHIRE
£££ FOR CARS AND VANS | USED CAR PARTS | CAR BREAKERS
Quick Contact To Scrap Your Car in Inverness, Highland & Argyll
Have a car or van ready to be scrapped? Want us to pick it up? Fill in our form and we'll contact you as soon as possible.
Quick contact…
Have a car ready to be scrapped? Want us to pick it up? Fill in our form and we'll contact you as soon as possible.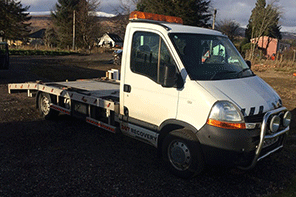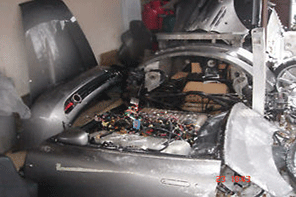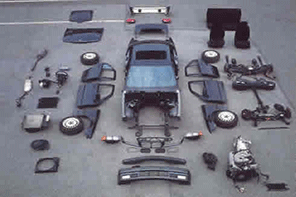 We Buy Scrap Cars & Vans are experts in all things related to car & van scrappage and dismantling. Our team of "scrappy's" have built up a strong reputation as one of one of the leading auto salvage and used parts suppliers in Inverness, Inverness-shire, Highland and the north.
We offer cash for your scrap vehicles and we are constantly told our cash offers are really fair in comparison to other local car scrap merchants. Our aim is to keep the process as simple as possible, simply complete our short form online adding your name, contact number, vehicle registration and postcode and we will be back in touch with a cash offer. If you are looking for any of our other services including buying used car & vehicle parts or car breaking and dismantling give us a call to discuss whats available.
All the cars and commercials we scrap are legally recycled at one of our authorised treatment facility scrap yards in Fort William and Inverness.
Have a car ready for scrap in Inverness, Highland & Argyll?
We will buy any scrap cars, 4X4's and commercial vehicles. We have collections every day in Inverness, Oban, Fort William, Argyll and all rural Highland areas of in-between. We have tow trucks that are available for collections of scrap vehicles within a 100 mile radius of Inverness, Oban, Fort William & Argyll. So if you are based in Argyll & Bute, The Highlands and the more remote areas of Inverness-shire we can pick up your scrap car or van within 24 hours and arrange your cash payment when we arrive.
We Buy Scrap Cars & Vans is an exciting new business that began trading in January 2018, however, our owner Edward has over 10 years' experience in car breaking and auto salvage starting in the industry in 2008.
Inverness, Fort William & Oban Car Scrappage Service Area
This map shows you the route that we take every single day to collect your scrap cars for cash. Part of this route from Inverness to Fort William is known as the Caledonian Canal which is over 60 miles, however, we continue another 50 miles or so to Oban for collections. As you can see there and several rural areas in Inverness-shire & the Scottish Highlands just outside of Inverness and Oban, we can comfortably serve these areas collecting your scrap cars free of charge and offering cash in return. Due to Inverness being the main city in the Highlands with a population of approximately 47,000 people most of the cars we collect for scrap are from the Inverness area. However, if you are local you will know yourself there are dozens of small local villages and areas that make up the area. We Buy Scrap Cars & Vans scraps cars and vans in all of these areas including Ardentosh, Aviemore, Buckie, Dalwhinnie, Dingwall, Elgin, Fort Augustus, Glencoe, Glenfinnan, Keith, Kingussie, Invergordon, Lochaber, Muir Of Ord, Nairn, Newtonmore, Tain, Ullapool, Wester Ross Highland and many more rural Highland areas like these.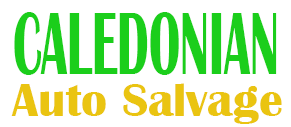 Fill in our form and we'll get back to you as soon as possible with a cash offer
Inverness, Highland & Argyll Car Scrap Yard  Near You
All the vehicles we put to scrap are recycled properly as required by law. We Buy Scrap Cars & Vans will scrap your car following the end of life legislation (EVL) and will supply you with a certificate of destruction (CoD) supplied by the DVLA to our authorised treatment facility. All of this can be completed online making sure we follow the legal requirements for scrapping a vehicle, whilst keeping the process as quick as simple as possible. If the areas listed are near you and you are looking for free collection and a cash offer for your scrap car, get in touch today!