SCRAP CARS & VANS INVERNESS & OBAN
GET MONEY FOR YOUR UNWANTED VEHICLE - FREE COLLECTION
GIVE US YOUR SCRAP CARS AND VANS AND WE WILL GIVE YOU CASH!!!
We Buy Scrap Cars & Vans will pay hard cash for any scrap cars or van you may have, Having spent 10 years in the industry our process for scrapping cars and vans is now extremely efficient. When it comes to scrapping cars or vans simplicity is key, here's our process for buying cars, vans or scrap metal from you if you are based in Inverness, Inverness-shire, Oban, Fort William, Argyll & Bute or the Scottish Highlands.
YOU CONTACT US
Simply give us a call, complete our website form or get us on social media.
WE MAKE YOU A CASH OFFER
Estimates in the scrap metal industry are normally accurate even if discussed on the phone.
FREE COLLECTION
As long as you are based within 100 miles of Inverness or Oban we will collect your scrap car or van within 24 hours.
SAME DAY CASH PAYMENT
We will pay cash on the same day as the collection of your vehicle.
HOW MUCH WILL I GET IF I SCRAP MY CAR IN INVERNESS?
Scrap car prices vary depending on the vehicle, the scrapyard and which part of the UK you are based in. In Inverness and other parts of the Scottish Highlands prices for scrap cars start from £80 per ton. With the average car weighing around 2 tonnes, a car is normally worth around £200 scrapyard itself before overheads. 
This figure does not take car part into account, any car or commercial vehicle you are trying to sell will have a minimum value + that of any working car parts. Although these estimates are not exact and every quote is case dependant We Buy Scrap Cars & Vans aim to be as transparent as possible when it comes to the price of your scrap metal.
It goes without saying we run a business and look after our own financial interests, however, we look also look at the bigger picture and our reputation for being paying fair amounts for your scrap metal to make sure our core word of mouth and repeat business around Inverness continues to flourish.
WHATS ARE MAIN DETAILS TO LOOK FOR WHEN SCRAPPING YOUR CAR?
1. First things first, we advise you contact the DVLA when you have decided to scrap your car or vehicle. Although you are able to scrap your car without updating your V5 Logbook document, it's advised that you complete one and notify the DVLA as soon as you can after scrapping your car.
2. Remove all of your possessions, the most thorough explanation of this is removing any items in the car that wasn't there when you bought it.
3. Write down any valuable cars parts, Even if it's just an estimate take a look at your vehicle for any parts
that are still in good condition and can add value and write them down. You can then make sure to mention these car parts when you speak to a scrap car dealer.
4. If it's a "runner" empty the tank and Have some final fun with your vehicle. Be 100% sure to keep your plates or ask for extra cash from any scrap car deal you speak to.
Make sure you are getting a fair price for your scrap cars or metal. If you have a car or any other item to sell for scrap contact We Buy Scrap Cars & Vans to make sure you are rewarded with an accurate amount of cash depending on your items value.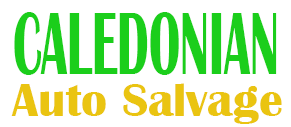 CONTACT US TODAY
Fill in our contact form and we will get back to you as soon as possible and rid you of that unwanted car or van