Are you looking for a way to get rid of your old car or van? Do you have scrap metal lying around that could be turned into cash? Look no further than We Buy scrap cars & Vans, the premier scrap yard in Scotland. Whether you have a rusted-out vehicle or just some unwanted metal scraps, we can provide top dollar for your goods. In this blog post, we'll explore what exactly a scrap yard is and how to find one in Scotland. Plus, we'll share tips on getting the best price for your car or metal scraps. Keep reading to learn more!
Need Cash For Car? We're Here to Help.
We buy any scrap car or van inverness-shire
Need to scrap your car or van?
Get an instant quote for your car in Scotland
Free car collection, or drop off
Safe, secure payment, and legal papertrail
My car wouldn't start but We Buy Scrap Cars and Vans took it off my hands and collected it the same day!
Selling my car was dead easy with these guys they just came and collected it same day, money was in the bank straight away!
The whole process was very easy and simple We Buy Scrap Cars and Vans gave me a great price for my scrap car.
What is a Scrap Yard?
A scrap yard is a facility that buys, sells, and processes various types of scrap metal. These facilities are usually located in industrial areas where there is easy access to transportation for the delivery of goods. scrap yards can be divided into several categories, including salvage yards, junkyards, and metal recycling centers.

Salvage yards specialize in buying damaged or totaled vehicles and selling their parts individually. These parts may include engines, transmissions, body panels, and more. Salvage yards also sell entire cars to individuals looking for affordable used vehicles.

Junkyards focus on buying unwanted metal scraps such as old appliances or car parts that have no functional value. After collecting these items from sellers at a low price they resell them at higher prices after processing them through shredders or compactors.

Metal recycling centers buy all kinds of metals ranging from aluminum cans to copper pipes and even brass fittings. They then process these metals using sophisticated machinery before selling them off to manufacturers who use recycled materials instead of virgin ore.

Scrap yards represent an important aspect of the circular economy wherein waste products are turned into valuable resources once again!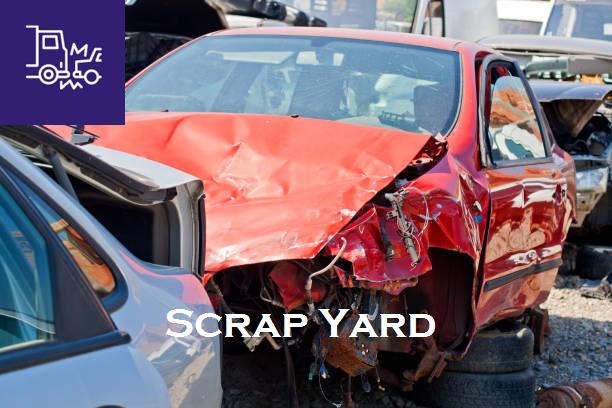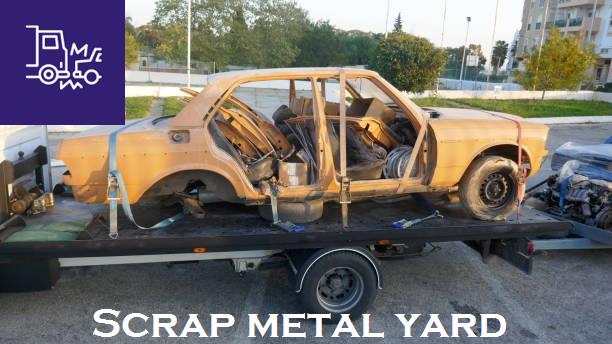 We Buy Scrap Cars And Vans – Scrap metal yard in Scotland
We Buy scrap cars And Vans is a well-known scrap metal yard in Scotland that offers exceptional services to individuals and businesses looking for a reliable solution to dispose of their unwanted vehicles. With years of experience in the industry, this scrap yard has established itself as a trusted name when it comes to buying and recycling scrap cars.

What sets We Buy scrap cars And Vans apart from other yards is its commitment to providing customers with the best value for their vehicle. The team at We Buy Scrap Cars And Vans understands that every customer's situation is unique, which is why they offer personalized solutions tailored to meet individual needs.

The process of selling your car or van at this scrap metal yard in Scotland couldn't be easier. Simply call them or fill out an online form with basic information about your vehicle, such as its make, model, year, and condition. They will then provide you with an instant quote based on current market prices for scrap metal.

Once you accept the quote offered by We Buy Scrap Cars And Vans, they will arrange a pickup time that suits you. Their team will come directly to your location across Scotland and collect the vehicle themselves; all while adhering strictly to social distancing protocols during these challenging times.

If you are looking for a reputable scrap metal yard in Scotland that provides top-notch services at competitive rates – look no further than We Buy Scrap Cars And Vans!
We Buy Scrap Cars And Vans – Salvage yard in Scotland
If you're looking for a reliable salvage yard in Scotland, We Buy Scrap Cars And Vans is the perfect solution. Our team specializes in salvaging vehicles that are no longer roadworthy, damaged or unwanted.

At our salvage yard in Scotland, we carefully inspect all incoming cars and vans to determine which parts are still usable. These parts are then cleaned and tested before being sold to customers at an affordable price.

We pride ourselves on offering high-quality salvaged parts that meet your needs without breaking the bank. Whether you're a mechanic looking for hard-to-find components or someone who wants to save money on repairs, our salvage yard has got you covered.

In addition to providing top-notch salvaged car parts, we also offer cash for scrap cars and vans. If you have a vehicle that's taking up space on your property or isn't worth repairing, bring it to us for quick cash payment.

We Buy Scrap Cars And Vans is more than just a typical salvage yard – we're here to help make your life easier by providing quality services at competitive prices.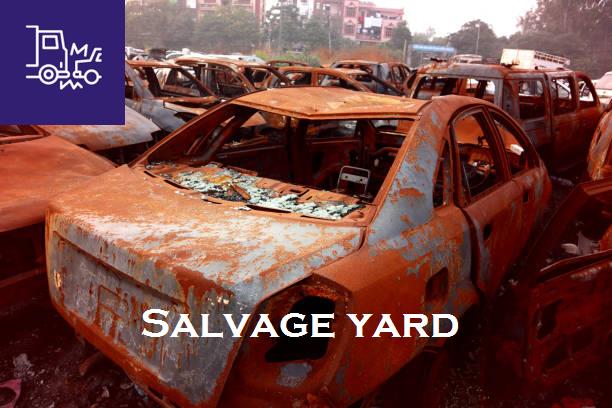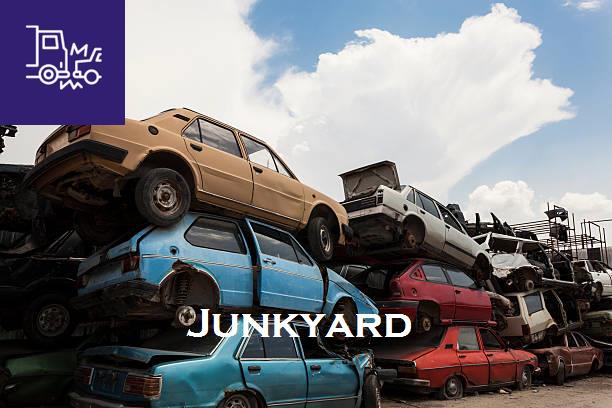 We Buy Scrap Cars And Vans – Junkyard in Scotland
We Buy Scrap Cars And Vans also operates as a junkyard in Scotland, providing a wide range of services to help you get rid of your unwanted vehicles. Whether your car or van has been involved in an accident or is simply too old and worn out to be worth repairing, We Buy Scrap Cars And Vans can offer you a fair price for it.

As a trusted junkyard in Scotland, We Buy Scrap Cars And Vans takes pride in being able to provide quick and efficient solutions for clients who need their cars removed from their properties. They understand that having an unwanted vehicle sitting around can be stressful and inconvenient, which is why they make the process simple and hassle-free.

With years of experience operating as a junkyard in Scotland, We Buy Scrap Cars And Vans has earned a reputation for delivering high-quality service at competitive prices. Their team of experts will work with you every step of the way to ensure that you receive the best possible value for your scrap car or van.

So whether you're looking to clear some space on your property or just want to get rid of an old vehicle that's taking up valuable space in your garage, turn to We Buy Scrap Cars And Vans – Junkyard in Scotland today!
If you're looking to get rid of your old car or scrap metal, a scrap yard can be the perfect solution. But how do you find one in your area? Here are some tips on how to locate a scrap yard:

1. Use search engines: A simple online search for "scrap yards near me" can give you plenty of options.

2. Check with local junkyards: Junkyards often purchase and recycle metals, so they may also offer services related to scrapping cars.

3. Ask around: Friends and family members might know of reputable scrapyards in your area that are known for providing good prices.

4. Look for ads: Some scrapyards advertise their services in local newspapers or classified ads.

5. Check social media pages: Many scrapyards have social media pages where they post updates about their business and any promotions they may be running.

By following these tips, you should be able to find several reliable scrapyards in Scotland that will pay top dollar for your scrap metal or old car!
The Best Scrap Yards in Scotland
When it comes to finding the best scrap yards in Scotland, there are several options available. Each scrap yard has its own specialties and pricing structure, so it's important to do your research before making a decision.

One of the top scrap yards in Scotland is We Buy Scrap Cars & Vans. This company not only offers competitive pricing for all types of metals but also provides additional services such as car removals and salvage sales.

Another popular option is EMR Metal Recycling. With locations throughout Scotland, this company specializes in purchasing ferrous and non-ferrous metals from both commercial and residential customers.

For those looking for a more eco-friendly option, Recycle Scot Ltd focuses on recycling materials in an environmentally responsible way. They offer fair prices for all types of recyclable materials including metal, plastic, paper, and electronics.

CJ Metals is another reputable scrap yard with a focus on customer service. They pride themselves on offering fast turnaround times and competitive prices for all types of scrap metal.

There are many great options when it comes to choosing the best scrap yard in Scotland. It's important to consider factors such as location, pricing structure, and additional services offered when making your decision.
How to Get the Best Price for Your Car
Getting the best price for your car can be a daunting task, but following some simple steps can help you maximize its value. The first step is to do some research and get an idea of what similar cars are selling for in your area. This will give you a baseline to work with when negotiating with potential buyers.

Next, make sure your car is clean inside and out before presenting it to potential buyers. A well-maintained vehicle will always fetch a higher price than one that looks dirty or neglected.

When meeting with potential buyers, be prepared to negotiate. Set a bottom-line price that you're willing to accept and stick to it, but also be willing to compromise if necessary.

Consider having your car inspected by a mechanic before selling it as this may give the buyer more confidence in their purchase. Don't rush into accepting an offer just because you need the money quickly. Take your time and wait for the right offer that matches your expectations.

By following these tips, you'll increase the chances of getting the best possible price for your car while ensuring both parties feel satisfied with the transaction.
Conclusion
As we come to the end of this blog post, it's important to emphasize the importance of finding a reliable and trustworthy scrap yard for your needs. Whether you have an old car or van that is no longer in use, or you own a business that produces scrap metal on a regular basis, working with the right company can make all the difference.

We Buy Scrap Cars & Vans is one such company operating in Scotland that has built its reputation on providing high-quality services at affordable prices. From their scrap metal yard to their salvage yard and junkyard, they offer multiple options for clients looking to dispose of unwanted vehicles and materials.

By choosing We Buy Scrap Cars & Vans, you can be confident that you are getting the best price possible for your items while also supporting a local business committed to sustainability and ethical practices.

If you're looking for a reliable scrap yard in Scotland, look no further than We Buy Scrap Cars & Vans. With years of experience and unmatched customer service, they are the go-to choice for anyone seeking efficient and cost-effective solutions.
Other Services We Offer In Scotland
You can start by searching online directories like Yelp or Google Maps. Check reviews from previous customers to make sure you're dealing with a reputable company.
We accept all kinds of metals including iron, steel, aluminum alloys, copper wires among others. Apart from automobiles we also buy home appliances such as washing machines etc
The amount you receive depends on several factors such as the weight of your vehicle, current market prices for metals, and condition of your car.